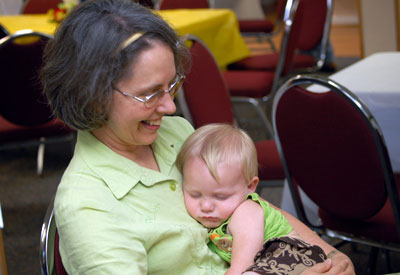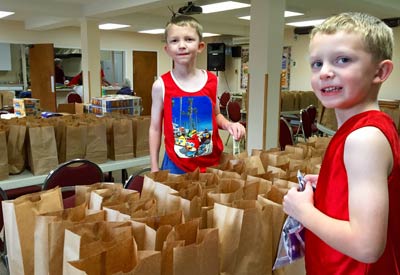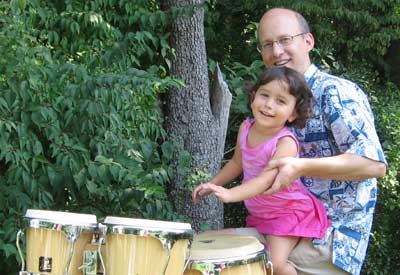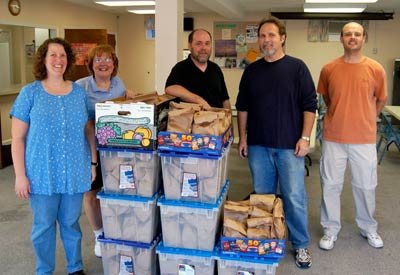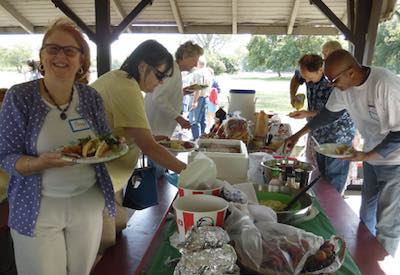 Sermon Video for February 28, 2021 -- Life as a Resident Alien
Please click on the title below:
Life as a Resident Alien
or copy and paste this link into your browser:
https://youtu.be/oU5nZR7PfBc
In John 1:38-40, Jesus said to two of his disciples "Come… and you will see."
We invite you to
come
and worship.
See
God's love practiced.
Come
and learn the teachings of Jesus.
See
the power of prayer in action.
We are located at 11500 Leesburg Pike Herndon VA 20170.
Upcoming Events



February 21, 2021

Main idea: The closer we walk with God, the more we can glorify Him.
Message: Be All That You Can Be

Scripture: 1 Peter 2:4-10
https://youtu.be/_pZQbwAWMdA



February 14, 2021

Main idea: To grow we need the right spiritual food.
Message: You Are What You Eat
Scripture: 1 Peter 2:1-3
https://youtu.be/FSzGxV0Mh4U



February 7, 2021

Main idea: The necessity of love in the Body of Christ.
Message: Love Despite the Quills
Scripture: 1 Peter 1:22-25
https://youtu.be/JcffkkQkxfY



January 31, 2021

Main idea: Demonstrating the change salvation brings.
Message: Transformed!
Scripture: 1 Peter 1:13-21
https://youtu.be/fU154noaN-c



January 24, 2021

Main idea: Experiencing the benefits of salvation.
Message: Our Magnificent Salvation
Scripture: 1 Peter 1:3-12
https://youtu.be/EXJMP6WOsz8



January 17, 2021

Message: Remember Who You Are
Scripture: 1 Peter 1:1-2
https://youtu.be/c1w4qWtQusc



January 10, 2021

Reflections
https://youtu.be/y0sD3eswwEI



January 3, 2021

What it Means to Know Christ and Him Crucified
Guest Speaker: Bob Krouse
https://youtu.be/6KYh1jAvqvk



December 27, 2020

Message: The People Who Missed Christmas
https://youtu.be/T4IndWfYMU0



December 20, 2020 - Fourth Sunday of Advent

Message: The Savior of the World
Scripture: John 1:10-13; 14:6 Luke 2:10-11 1 John 4:13-15
https://youtu.be/VD2XUDDshe8



December 13 - Third Sunday of Advent

Message: The Fulfillment of God's Covenants
Scripture: Genesis 12:1-3 Exodus 19:3-6 2 Samuel 7:11b-16
https://youtu.be/Uf66tHa3Geo



December 6 - Second Sunday of Advent

Message: Alpha & Omega
Scripture: Rev. 1:8; 22: 13 John 1:1-3
https://youtu.be/fKNWahK--Rk



November 29 - 1st Sunday in Advent

Message: God in Human Flesh
Scripture: Matthew 1:18-23; John 1:14
Theme: God joined Himself to mankind in the person of Jesus.
https://youtu.be/0bxAbEZcQRE



November 22

Message: Praying, Watching, Thanking
Scripture: Colossians 4:2
Theme: Recognizing God's answers to our prayers.
https://youtu.be/Q9po3QRlqHU



November 15

Message: In Times of Despair, God is There!
Scripture: Psalm 3
Theme: God upholds His people in troublesome times.
https://youtu.be/5Dt2C1vQt4w



November 8

Message: Jesus Shall Reign!
Scripture: Psalm 2
Theme: Jesus is King, both now & forever!
https://youtu.be/-B0RCZAEimE



November 1

Message: Which Way Will You Go?
Scripture: Psalm
Theme: Godly living in an ungodly world.
https://youtu.be/tddkabkDjsE



October 25

Message: Paul Mundey:  Finding Rest Amid Restless Living
Scripture: Jeremiah 31:25
Theme: Sabbath rest
https://youtu.be/RA2JQ1IC5_w



October 18

Message: The End
Scripture: Daniel 12
Theme: God has the final say
https://youtu.be/ySxJ0zt_MrQ



October 11

Message: Opening Acts, Previews, & the Main Event
Scripture: Daniel 11:2-45
Theme: God will deliver His people!
https://youtu.be/KoNKCf5irkY



October 4

Message: Touched by an Angel
Scripture: Daniel 10:1-11:1
Theme: Spiritual warfare
https://youtu.be/_FczjBs7XvQ



September 27

Message: The Answer -- In God's Time, In God's Way
Scripture: Daniel 9:20-27
Theme: God answers prayer in His time, and in His way.
https://youtu.be/ONHIZwgermE



September 20

Message: See the Need?  Intercede!
Scripture: Daniel 9:1-19
Theme: Praying for our world
https://youtu.be/_175Asx9qjk



September 13

Message: How Did We Come to This?
Scripture: Daniel 8
Theme: Don't Forget God.
https://youtu.be/X1f7GaWSJvQ



September 6

Message: If You Can't Bite, Don't Growl!
Scripture: Daniel 7
Theme: Human furor is no match for God's sovereignty!
https://youtu.be/33hw8cj2TzM



August 30

Message: Here Kitty, Kitty, Kitty
Scripture: Daniel 6
Theme: Characteristics of a good testimony for God.
https://youtu.be/C9kt4Cz4EQE



August 23

Message: The Epitaph Says It All
Scripture: Daniel 5
Theme: A heart hardened against God flirts with eternal disaster.
https://youtu.be/osBQOBT28T0



August 16

Message: New Diet, New Man
Scripture: Daniel 4
Theme: The danger of pride; the blessings of humility
https://youtu.be/N6CBcF_QdIs



August 9

Message: Facing the Fire
Scripture: Daniel 3
Theme: When pressured to compromise, our first concern is staying true to God.
https://youtu.be/qDjzyRG980I



August 2

Message: History…Before It Happens
Scripture: Daniel 2:28-45a
Theme: God is in control of all human history.
https://www.youtube.com/watch?v=SYJGlWWOuxo



July 26

Message: Kneeling Your Way Through a Crisis
Scripture: Daniel 2:1-28, 45b-49
Theme: In times of crisis, seek God's answers, not your own.
https://youtu.be/sy5DIcaW0Dc



July 19

Message: Find Us Faithful
Scripture: Daniel 1
Theme: Our greatest goal should be faithfulness to our Lord.
https://www.youtube.com/watch?v=FTYegjeJxzY



July 12

Message: What Does Your Checkbook Say?
Scripture: Philippians 4:14-23
Theme: Believers who give are believers who grow.
https://www.youtube.com/watch?v=g5eojs5QDIc



July 5

Message: Being Content in a Discontented World
Scripture: Philippians 4:10-13
Theme: Godly contentment is the key to a joyful, satisfied life.
https://youtu.be/tnFEi5x0IXg



June 28

Message: What Do You Think?
Scripture: Philippians 4:7-8
Theme: Developing right thinking
https://youtu.be/b6sjAUrNR8E



June 21

Message: Cat's in the Cradle
Scripture: Various Scriptures
Theme: Being a godly example to children
https://youtu.be/dhxTw1jmIvI



June 14

Message: The Cushion of God's Peace
Scripture: Philippians 4:4-7
Theme: Finding God's peace
https://youtu.be/bipsfREdk58



June 7

Message: Keeping "In Tune" With One Another
Scripture: Philippians 4:1-3
Theme: Achieving unity within the church
https://youtu.be/GmDwGlE3fQY



May 31

Message: Home, Where I Belong
Scripture: Philippians 3:17-21
Theme: Life on earth is preparation for life eternal.
https://youtu.be/FIOJXWJ7cDs



May 24

Message: Putting the Saints in Circulation
Scripture: Philippians 3:12-16
Theme: Converting intentions into actions.
https://youtu.be/AKQkvaGC4NQ



May 17

Message: Moving in the Right Direction
Scripture: Philippians 3:1-11
Theme: Continuing to grow spiritually.
https://youtu.be/N2ft7Uqbptw



May 10

Message: Raising Godly Children in an Ungodly World
Theme: Godliness is both taught & caught.
https://youtu.be/CR6ckTC4XlM



May 3

Message: Nobodies Who Are Somebodies
Scripture: Philippians 2:25-30
Theme: Every servant of God is important!
https://youtu.be/Z5nz_s1rea8



April 26

Message: Sent by God
Scripture: Philippians 2:19-24
Theme: God calls us to be His ambassadors.
https://youtu.be/1XwLFf3CNHQ



April 19

Message: Living Our Your Faith
Scripture: Philippians 2:12-18
Theme: Putting Christlike thinking into action
https://youtu.be/LFsn8nqdc9c



April 12 (Easter)

Sermon Video: No Doubt About It!
Scripture: John 20:24-31
Theme: God grants assurance of the Resurrection to those who seek it.
https://youtu.be/a_aE1nWDhUk



April 5 (Palm Sunday)

Message: Once for All
Scripture: Hebrews 9:25-26 (a)nd others)
Theme: Jesus offered Himself as a once-for-all sacrifice to pay the penalty for sin.


Please copy and paste this link into your browser:
https://www.youtube.com/watch?v=XjIJswvRt4M



March 29

Message: The Perfect Pattern
Please copy and paste this link into your browser:
https://www.youtube.com/watch?v=USa-AF1Tytk



Scripture: Philippians 2:5-11
Theme: Thinking like Jesus.



March 22

Message: United We Stand...
Please copy and paste this link into your browser:
https://www.youtube.com/watch?v=1-WQbJGNWoc



Scripture: Philippians 2:1-4
Theme: Christian unity.



March 15

Sermon Video: Seeking and Saving
Please copy and paste this link into your browser:
https://www.youtube.com/watch?v=atBZCkxXAMk&fbclid=IwAR13kaLeddjeubh4hpfPlXBbYzQcuIVjS2iblD9X0narWvMJMrSNCTLrrK0